04 / 03 / 2021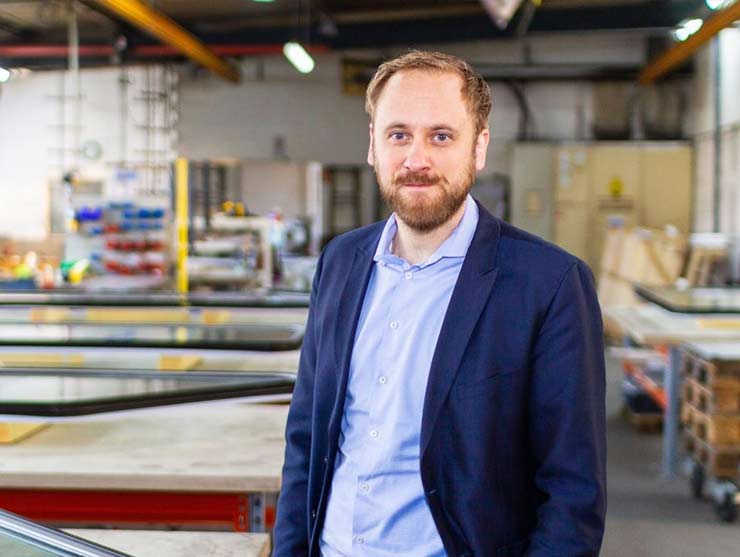 Hagen Schwemer new Director WINDOWS Division
The mechanical engineer has already been working for the Fehrmann Tech Group since April 2020. After years in the field of industrial burner systems, he had become aware of us and our digital innovation projects. In the meantime, he has been promoted to Director WINDOWS Division and is responsible for our globally renowned high-strength, pressure-tight special windows, among other things.
Special windows for extreme requirements in shipbuilding, plant engineering and building construction are now Hagen Schwemer's field of activity. At first glance, this is a far cry from the development and design of industrial burners that Schwemer had been involved with for the previous 10 years. At his former employer, Mehldau & Steinfath Feuerungstechnik, he had been department head responsible for multi-million projects. But then came the desire for completely new challenges. He applied to work for us and was initially assigned to an innovation project that we will launch in 2022.
Since January 1, 2021, the mechanical engineer has been responsible for the WINDOWS Division. "I like the combination of a traditional industrial company with 125 years of experience, a renowned global player and an innovation-driven start-up spirit," explains Hagen Schwemer.
After eleven months, he is still highly satisfied: "Flat hierarchies and cross-divisional collaboration provide exactly the pace and variety I need."
And we are happy about this great employee and colleague.
Are you interested in news from our company?
Please also have a look at the press section.