Innovation in our DNA, passion for future technologies + 125 years of successful entrepreneurship – that's what Fehrmann stands for. As a global innovation leader we develop and produce technological solutions and new materials in 5 companies or divisions. Whether high-performance aluminum alloys for 3D printing and casting or high-tech windows for ships, buildings and plants, whether AI for material development and augmented reality for windows – we always aim for world leadership.
This is where the impossible becomes reality
High Tech extreme and trend-setting:

Freak wave-proof ship windows, mounted in minutes with a hex wrench

High-performance aluminum powder, suitable for 3D printing as well as for casting, corrosion resistant, colour anodisable and with best mechanical properties

Ductile safety castings made of aluminum for explosion zones and extreme requirements such as roller coasters

Augmented reality windows for more safety on the ship's bridge

Special metal and glass windows for mega yachts, facilities, buildings

Development of new 3D printing materials using machine learning based simulation of the entire 3D printing value chain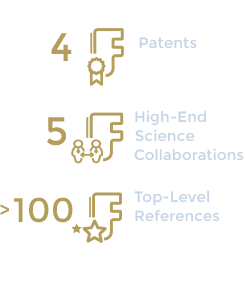 Best of Fehrmann High-Tech
What did France demand as reparations after the First World War? Fehrmann sliding windows – at that time a technological novelty. Later Onassis and Aga Khan had their super luxury yachts equipped by Fehrmann WINDOWS. Thanks to Fehrmann windows, sea rescue cruisers are leak-proof even when they perform an Eskimo roll. And in the research vessel MS Polarstern they not only keep polar bears out. In landmarks such as the Elbe Philharmonic Hall and the tower at Berlin's Alex, Fehrmann's special windows reliably keep them tight. And they secure the members of the yacht club at Cap D'Ail against strong waves and bullets. Fehrmann ALLOYS safety castings are installed wherever life is in danger – such as in explosion zones, in LNG terminals and pressure vessels as well as in roller coasters. And Fehrmann's unique high-performance aluminum alloy system AlMgty has been conquering Europe and the world in 3D printing since 2019.
Our customers